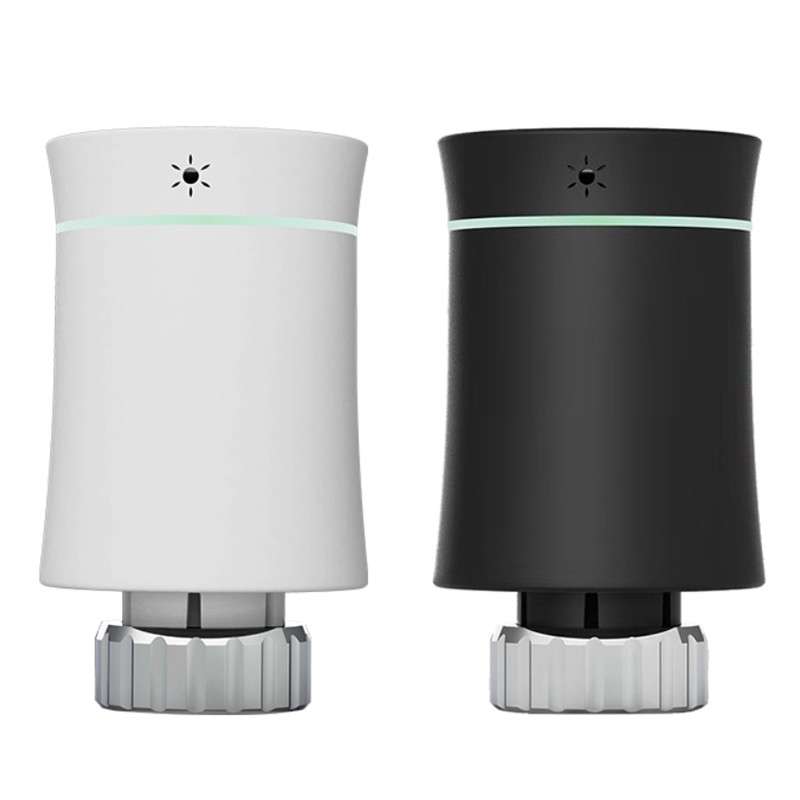  
Thermostatic valve ZigBee BECA BRT-100ZB
Wifi Thermostatic Valve for Radiator Temperature Control
BECA BRT-100ZB WiFi Thermostatic Valve ZigbBee
The Thermostatic Valve are devices that are applied to each individual radiator to regulate its temperature.
They thus create a significant advantage in terms of heat management and savings.
The Beca BRT-100ZB WiFi is a valve whose activation can be conveniently adjusted
and controlled by means of devices connected to the local network via WiFi, it uses the protocol
ZigBee (a ZigBee wireless standard that does not burden the existing home WiFi network).
Compatible with Smart Life Tuya APP Alexa Google, Tuya ZigBee Hub.
It adapts, thanks to the standard connection as well as the adapters present in the package,
instead of the classic thermostatic regulation valves.
Their regulation allows to have an adequate (different) temperature in each room.
The thermostatic head is combined with the thermostatic valves.
It is a sensor that works in coordination with the valve itself, as it measures the temperature
environment, and when this has reached the value we have pre-set, it directs the heat to the other radiators.
Main features:
Excellent valve compatibility : With 5 different adapters, compatible with 7 types of valve, suitable for most use scenarios
Minimal Design : Mini elegant curved design with extremely graceful arc shape and rubber elastic color that goes well with any decorating style.
Eco mode : Long battery life of the product thanks to the power saving mode, which far surpasses similar products, achieving real energy savings. Check the residual power of the heating thermostat via the mobile phone. (Note: batteries not included).
Easy to read temperature data : The new design optimizes the original position of the screen and moves the screen to the top circular part of the product, for easier reading, window control and temperature curve diagram are added in the app to monitor in real time the room temperature.
Remote Control via

Tuya ZigBee Wireless Gateway

: The Tuya ZigBee Wireless Hub you need to connect the valve, many other Tuya ZigBee Smart products and and realize all the connection of your Smart Home devices.
Support app control via your smartphone,
Voice control via Alexa and Google Assistant after connecting the valve with the Tuya / Smart Life application.
| | |
| --- | --- |
| Technical features | |
| Diet | 3 V, 2 x AA Batteries (not included battery) |
| Precision | ± 0.5 ° C |
| Set Temperature Range | 5 ~ 45 ° C |
| Temperature Display Range | 0 ~ 70 ° C |
| Room temperature | 0 ~ 45 ° C |
| Storage temperature | 5 ~ 95% RH (non-condensing) |
| Timing error | <1% |
| Buttons | capacitive touch buttons |
| Protection | IP 20 |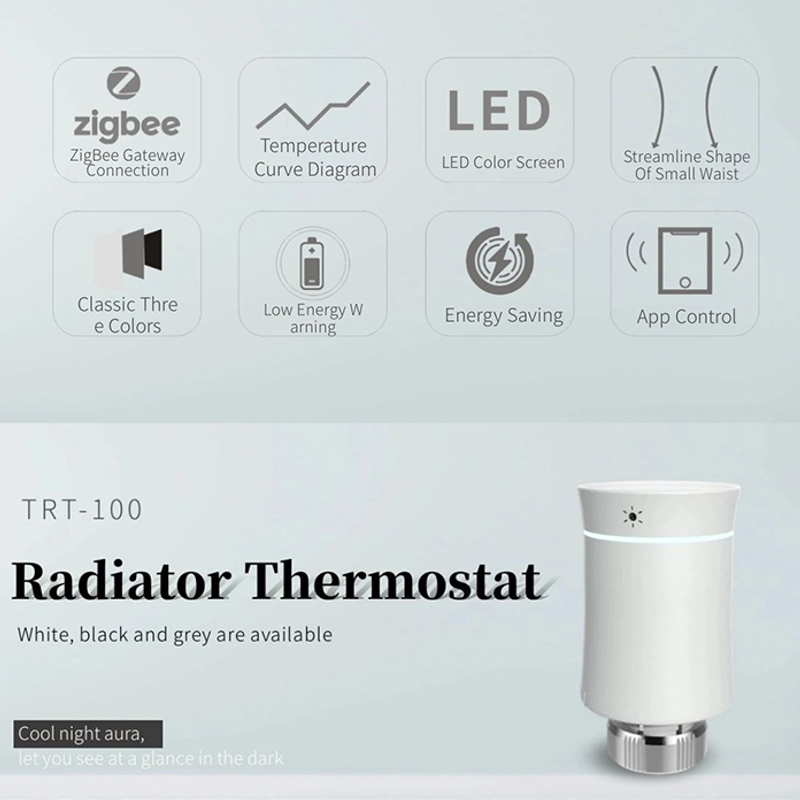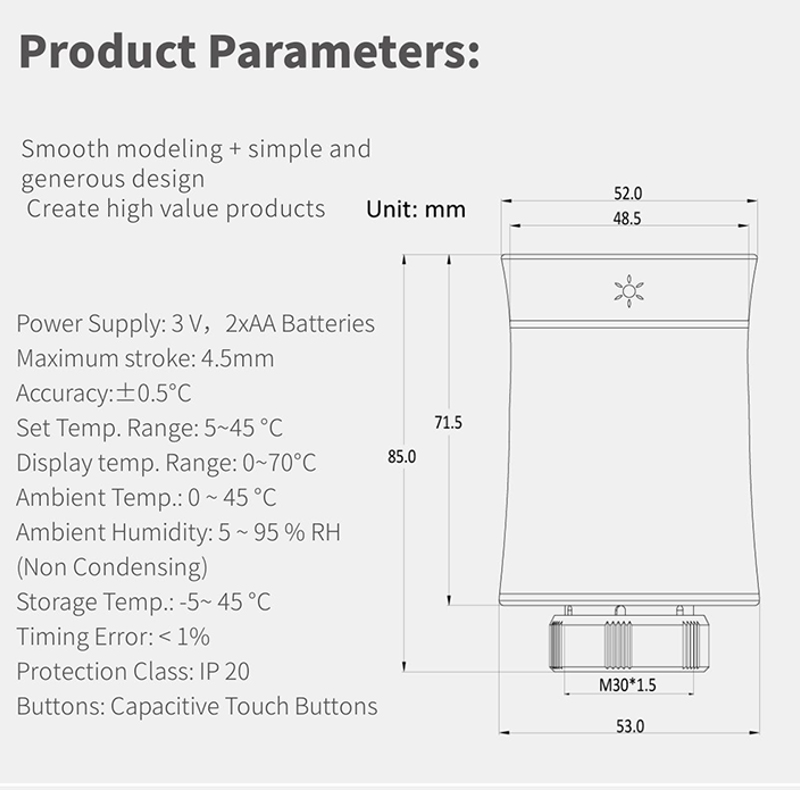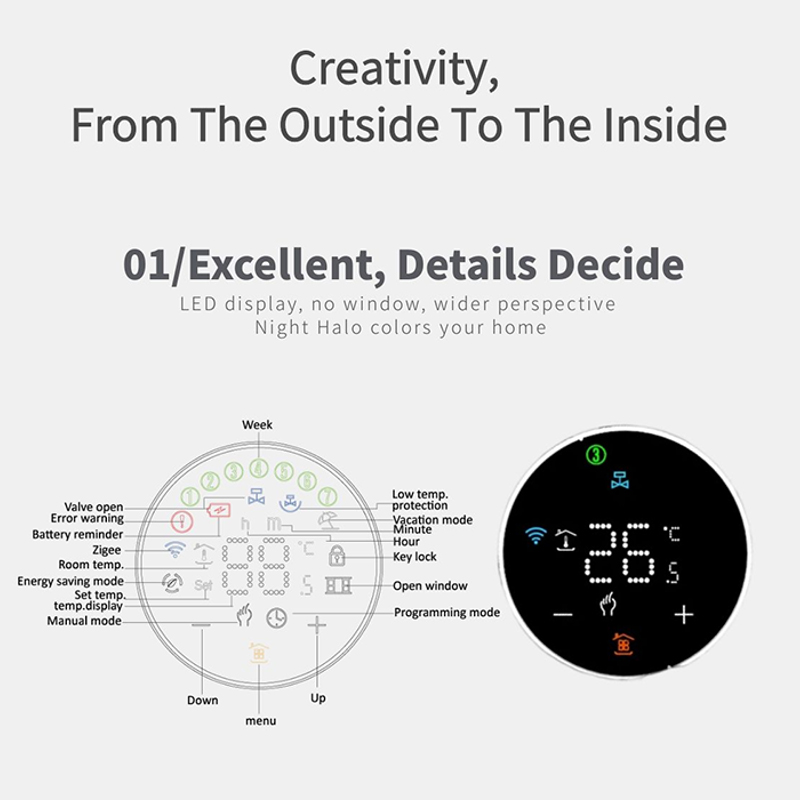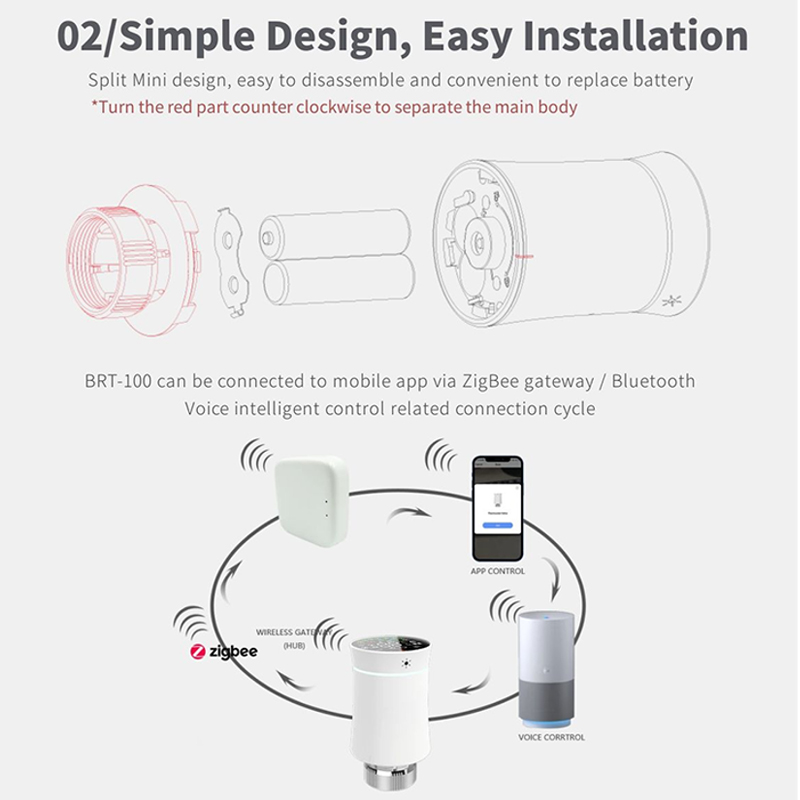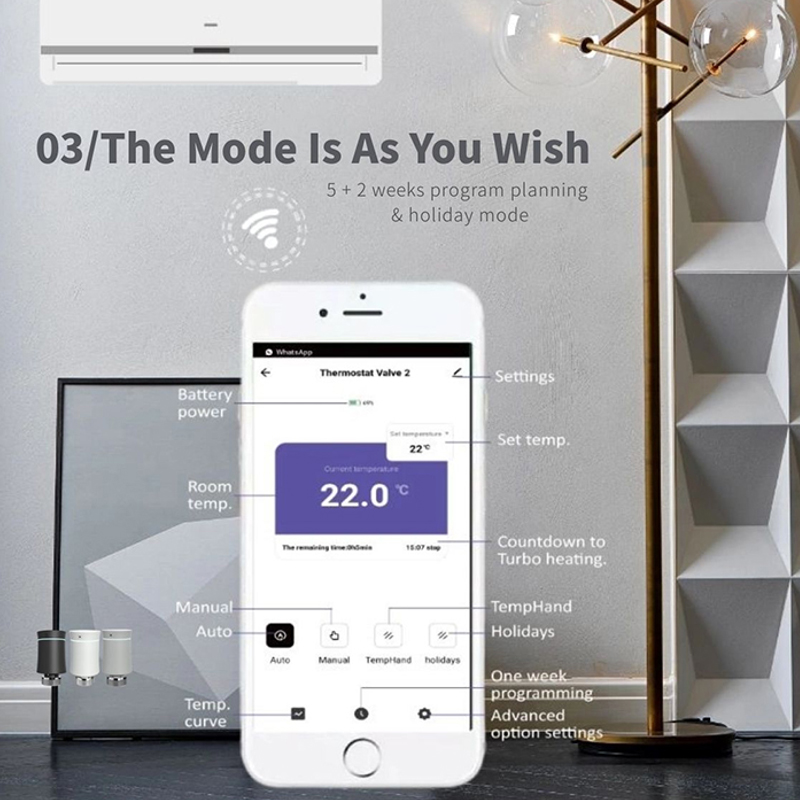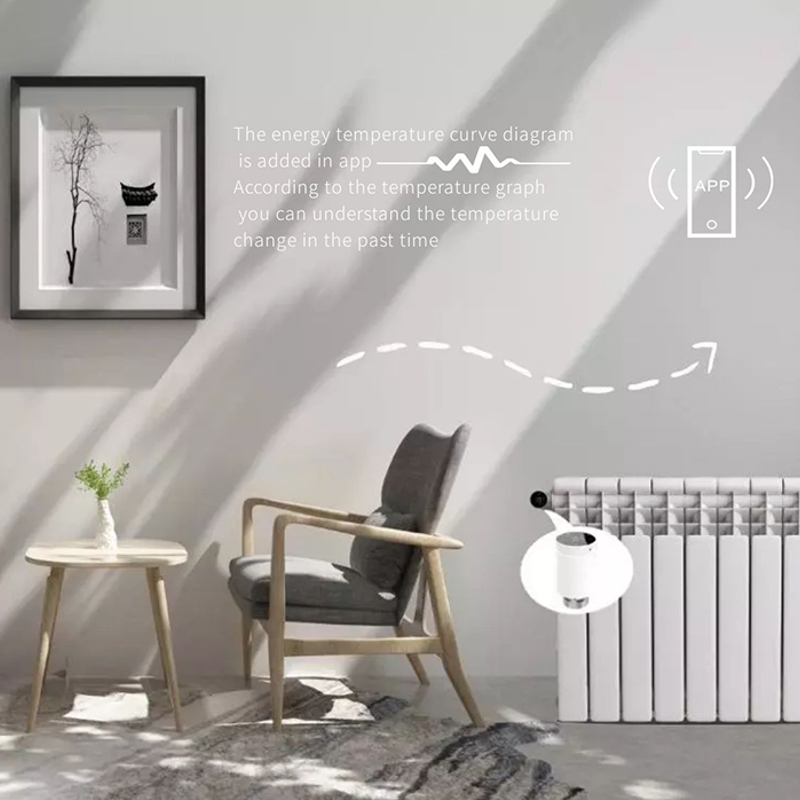 Specific References
ean13

0726312970724

upc

726312970724

mpn

BRT-100ZB Bianco
All product reviews comply with DIRECTIVE (EU) 2019/2161
3 autres produits dans la même catégorie :
Référence: beca-bht-2000gclzb Black
Marque: Beca
Contrôle du chauffage de la chaudière avec thermostat ZigBee
Référence: beca-bht-8000gclzb White
Marque: Beca
Thermostat intelligent ZigBee pour le contrôle de la chaudière
Référence: beca-bht-002gclz Black
Marque: Beca
Contrôle du chauffage de la chaudière avec thermostat ZigBee
 Derniers articles en stock