 
Evapolar EvaLIGHT Plus EV-1500 Evaporative Air Cooler
Create your very own personal climate of well-being
EvaLIGHT Plus EV-1500 Mini Cooler 3 in 1 Cools, Humidifies and Purifies the air
evaLIGHT plus is the best-selling evaporative cooler with removable water tank and leak-proof systems
empower yourself. You can make fine adjustments using the control wheel and adopt the lighting of the device
according to your mood. It can be powered by a power bank, laptop or power outlet.
The portable mini climate is equipped with a display, a removable water tank (capacity 1000ml),
an auto-off timer and luxury LED lighting.
Refresh yourself in the most natural way
evaLIGHT plus simulates a natural breeze that gently refreshes your body with fresh, humid air.
EvaLight plus is perhaps the smallest air conditioner in the world.
Natural Cooling
Evapolar replicates the natural cooling effect created by evaporation and distributes humidified air evenly
uniform and silent. Conventional air conditioners often cause the body to cool down quickly;
the evapolar , on the other hand, gently regulates the cold so your body can adjust to the change in temperature.
Evapolar cools, humidifies and purifies the air
Portable and powered simply by a USB connection, the system cools , humidifies and cleans air particles
dust from the air for healthier breathing. It can cool the air up to 15°C using only 10W, making it
significantly more efficient than traditional air conditioning systems.
Mobile and Independent
Just connect and go! All you need is a power outlet and some water to enjoy immediately
of the cooling effect .
Evapolar can be used anywhere
Distributing air evenly, evapolar replicates the natural cooling effect created by evaporation
and distributes the humidified air evenly and silently.
The adjustable grille allows you to set the direction of the air flow individually.
Humidifies fresh air
evapolar humidifies dry air and thus ensures a pleasant indoor climate.
Create your very own feel-good climate.
Cleans the air in the environment
evapolar filters the smallest dust particles from the air. Clean air makes breathing easier and increases
the performance of body and mind.
Long duration
The 1000ml capacity water tank, can allow up to 9 hours of use before refilling whilst the unit is
quiet, especially at low fan speeds. Also, the device will let you know if the power level provided fails
it is enough with a notification of the power level , so that you can use another one that meets the minimum requirements.
evaBreeze technology
The evaLIGHT personal air cooler uses a new innovative technology called evaBreeze,
to create arguably the most effective portable evaporative air cooler in the world.
Your personal microclimate
Whether at home, in a caravan, on a boat or in the office, evapolar can be used in many places. Enjoy your staff
feel-good atmosphere everywhere. EvaLIGHT Plus works on a cooling surface of approximately 3 m².
To maintain the Evapolar 's cooling capacity, the cartridge should be replaced every 3-6 months.
Features and Functionality:
Cools, purifies and humidifies
It consumes only 10W
Full spectrum LED light
Enhanced leak proof system
Green Product Award
Ecological
Control wheel
Quiet whisper
Removable water tank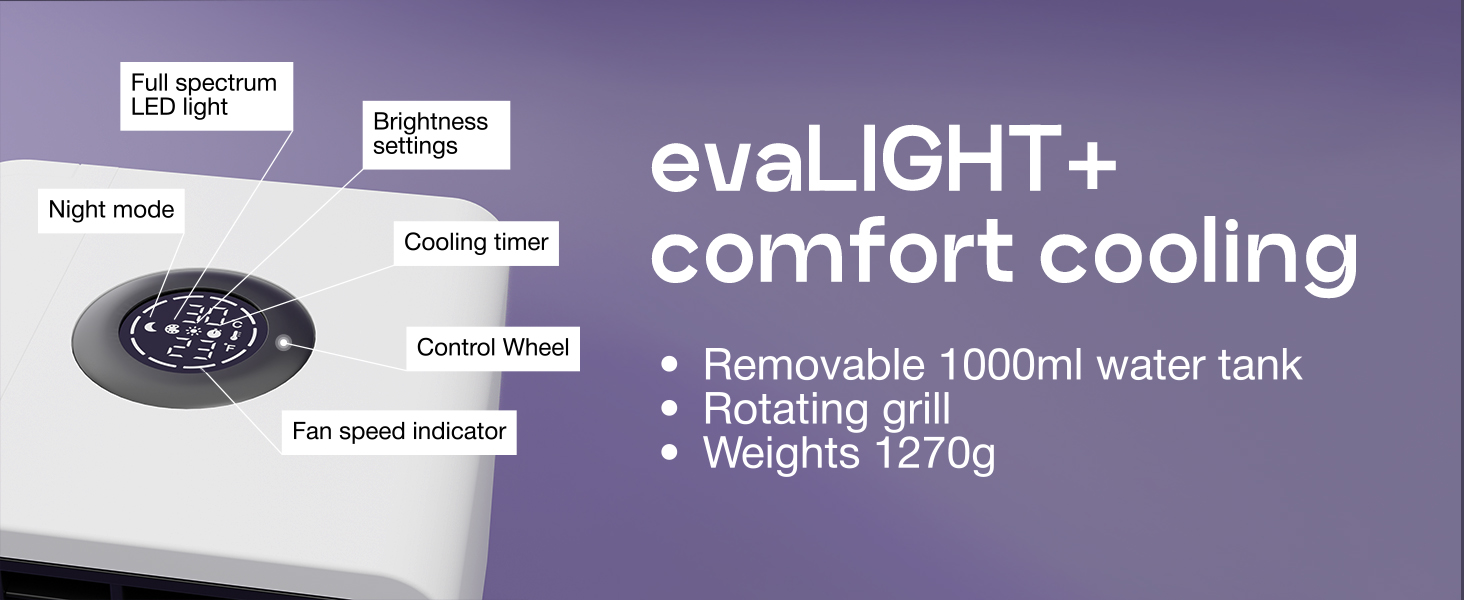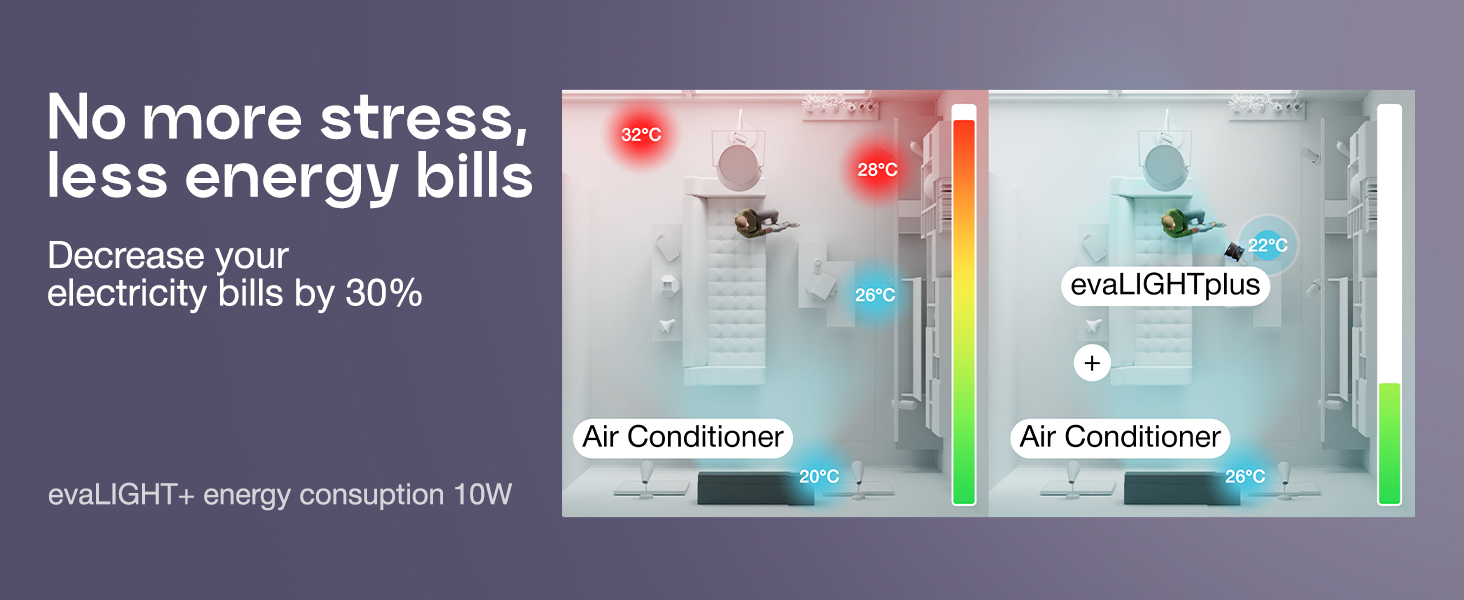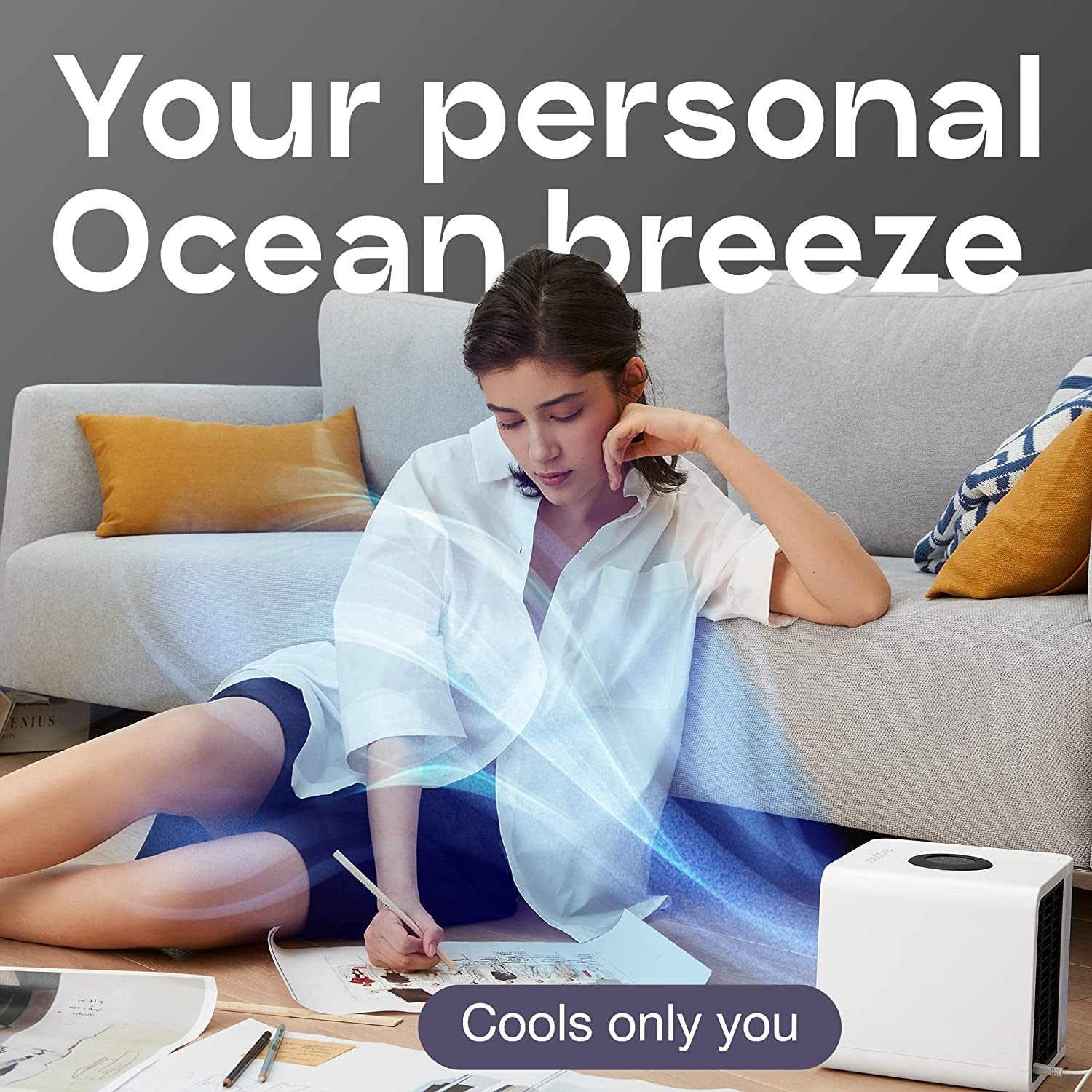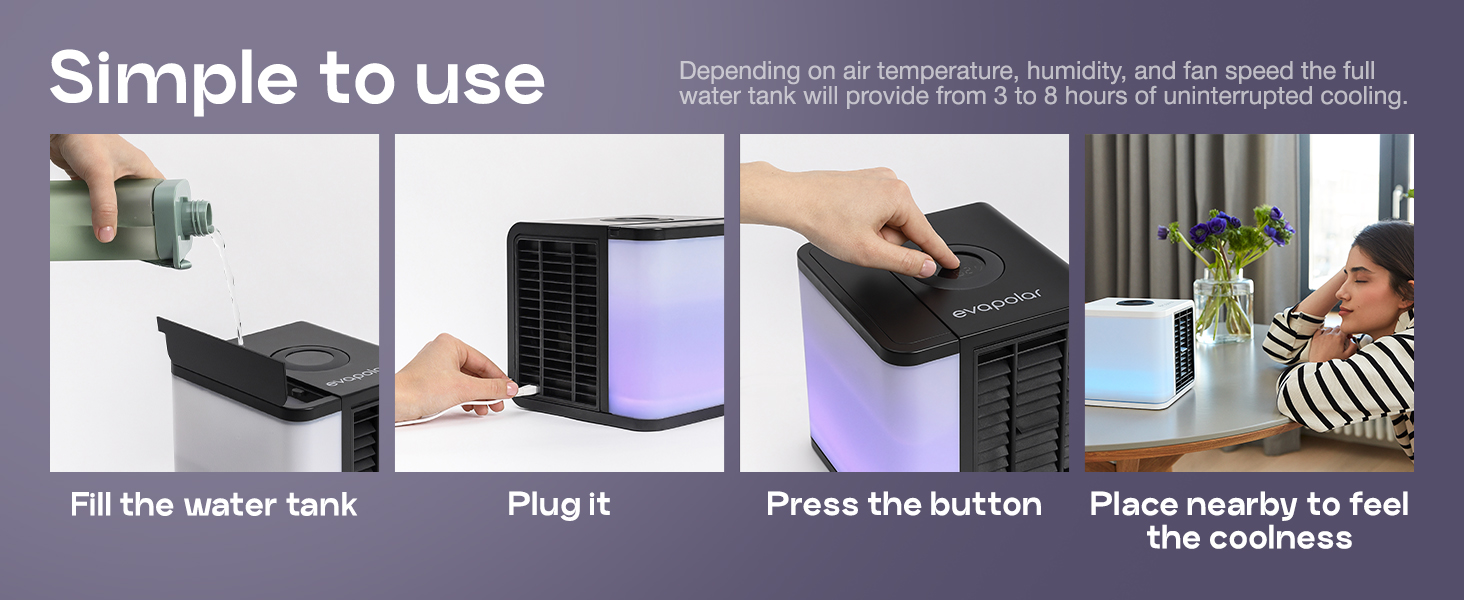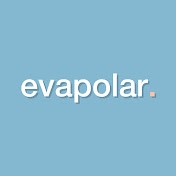 Data sheet
Dimensions

180x180x182mm

Item weight

1270 g

Capacity

1000ml

Consumption

10W(max power consumption)

Reload

USB Type-C (2A)

Noise

25-45dB

Cooling power

100W – 350W 340-1190 BTU/hour

Water refill cycle

every 3-8 hours

Life expectancy of the evaporative cartridge

3-6 months

Coverage area

Up to 2 - 3 m² in the direction of the air flow

Energy efficiency index

21-37
All product reviews comply with DIRECTIVE (EU) 2019/2161
Reference: dun-ev-1500 CARTRIDGE
Brand: Evapolar
Replacement cartridge for EvaLIGHT Plus
8 andere Artikel in der gleichen Kategorie: