 
Tuya FingerBot Smart Bluetooth Mechanical Robot
One Smart Robot Finger for every Switch and Switch
Tuya FingerBot Smart Bluetooth Smart Robot Finger for every Switch and Switch
Fingerbot is the smallest robot in the world to intelligently control different kinds of buttons and switches.
It can control your existing home appliances with robotic clicks .
Turn on the lights via the app, schedule a morning coffee, activate the vacuum cleaner with voice command
and turn on your office PC remotely. Now all this becomes simple with Fingerbot .
The idea is to allow anyone to automate any manual control inside a house,
without putting a single finger to the existing electrical system (intended as a modification or adaptation).
In reality with the accessory we are practically dealing with a device that has a small arm
motorized capable of pressing a button or switch at our request.
Naturally, the request must be made via our Smartphone through the use of an app.
Connect the Unconnected
Fingerbot is compatible with various buttons and switches.
It can adhere to any surface and retrofit your old appliances.
Monitor your home anytime, anywhere
Fingerbot becomes even more powerful, Download the Tuya Smart or Smart Life app and you can activate
the Fingerbot wherever you are. It can be controlled remotely as long as there is an internet connection.
You can schedule a morning routine to turn on the lights and your coffee pot
every 9am which is smart and saves time.
Works with voice assistant
Supports voice control from Amazon Alexa, Google Home and Siri . You can create automation
home to allow your smart home system to automatically activate the robot finger.
Long battery life
Fingerbot lasts more than eight months with regular use with a replaceable CR2 battery .
Now you can recharge the Fingerbot without removing it from the buttons and switches.
Super easy installation
It is built entirely of quality plastic and with a good overall build quality.
Supplied with the device there are two 3M stickers that allow you to install the device
near the manual controls that we intend to automate .
Click Arm Modes and Types
Buy the Fingerbot adapter kit and you can adapt the device to any Switch or Switch.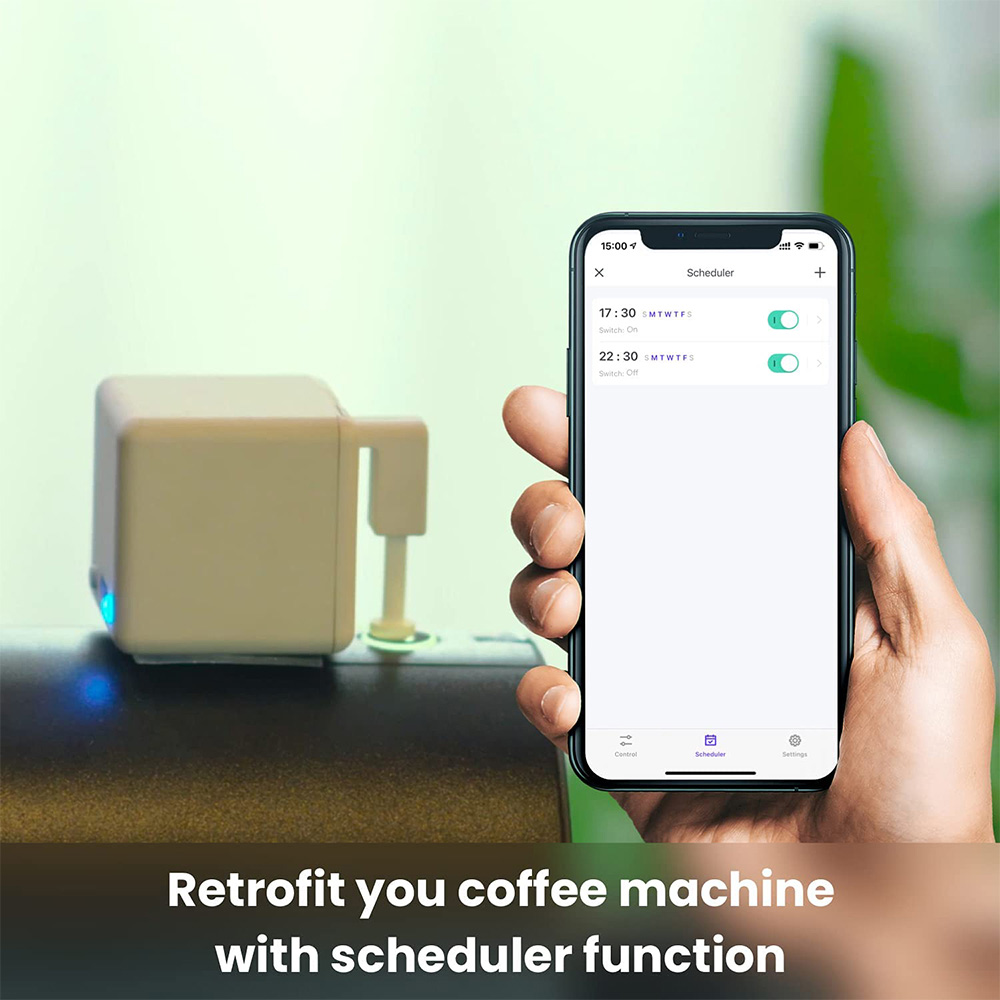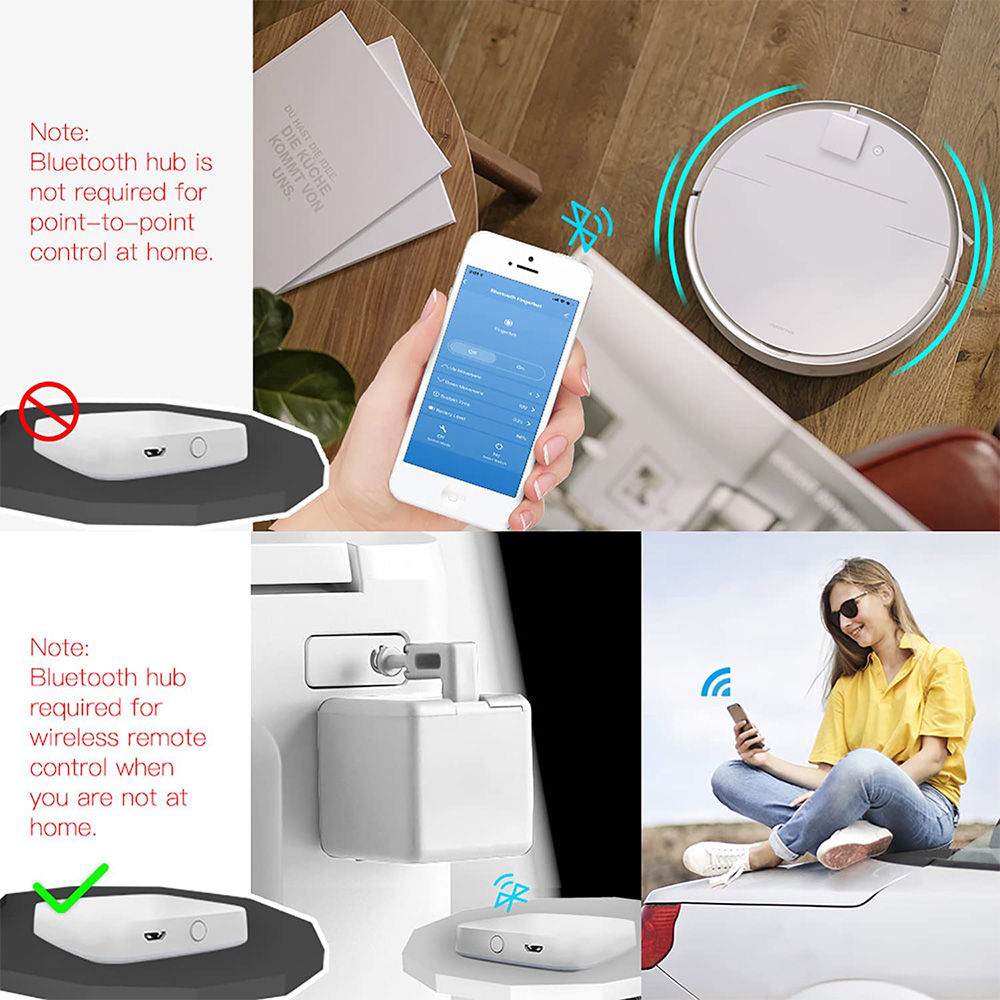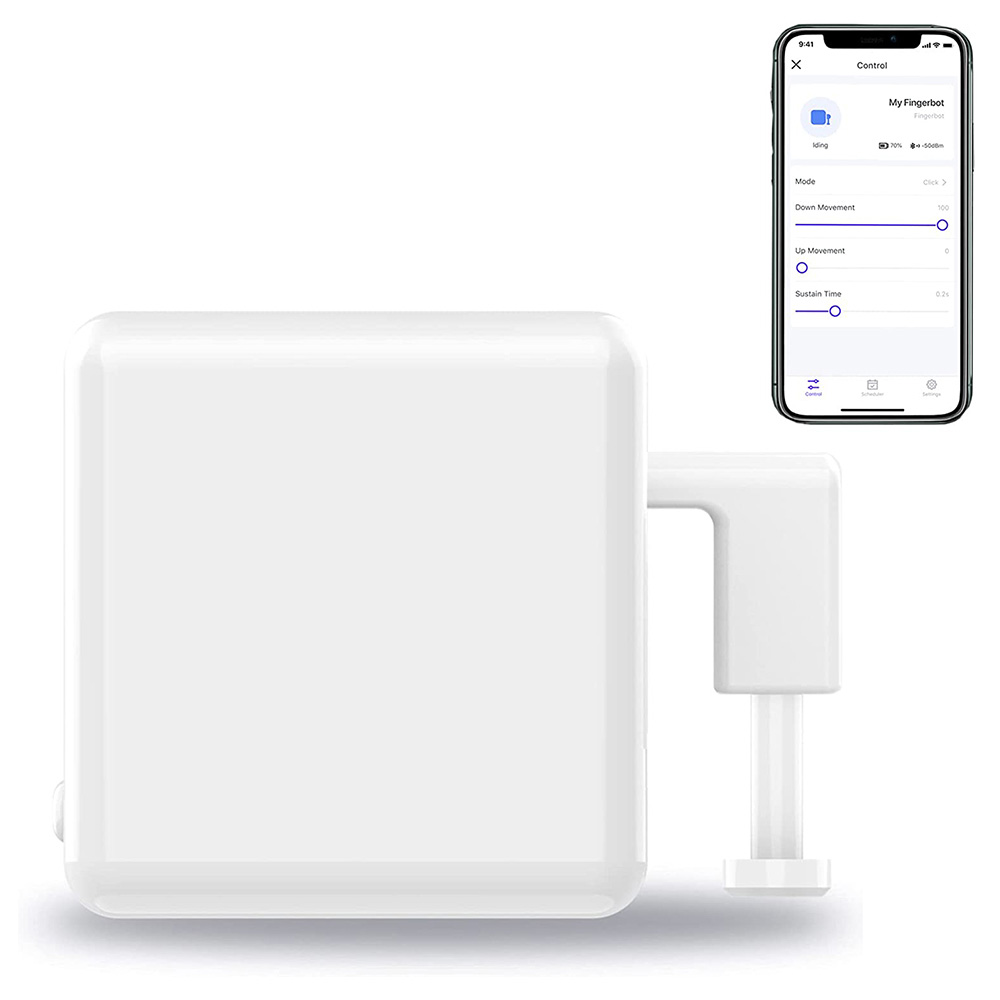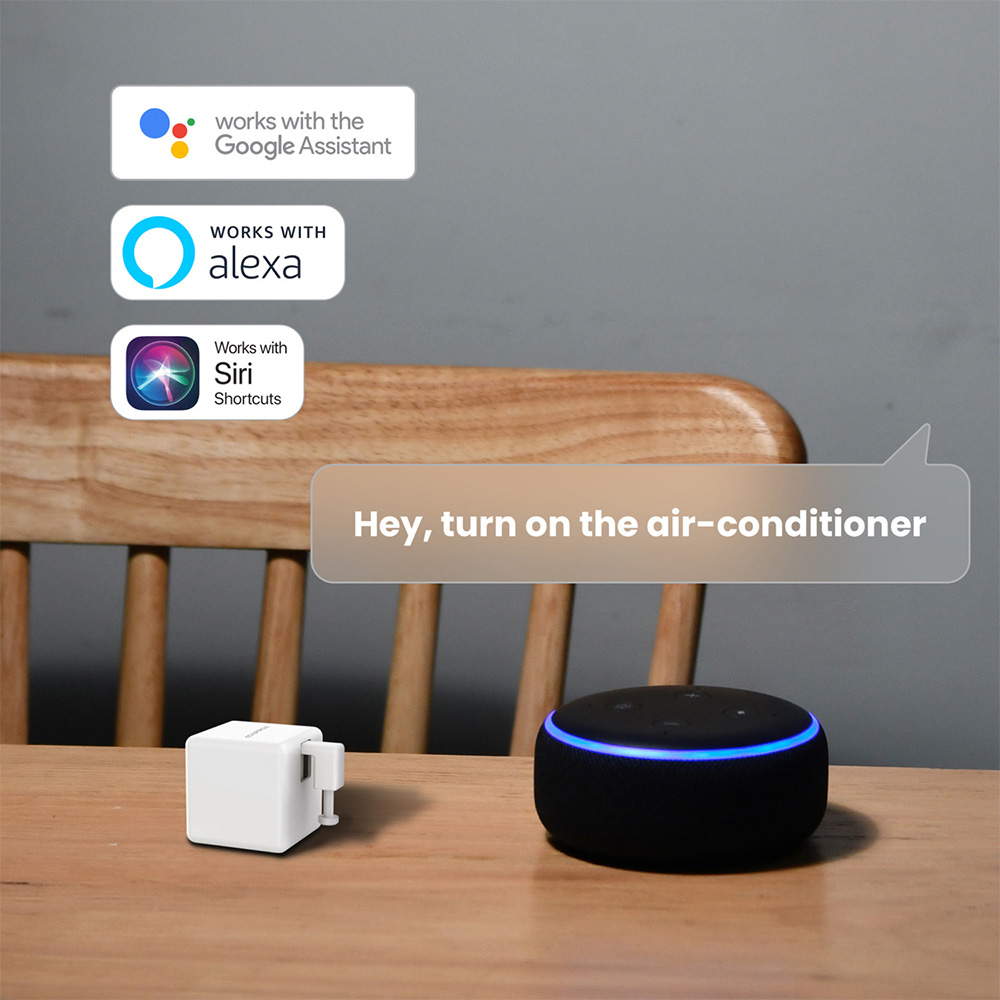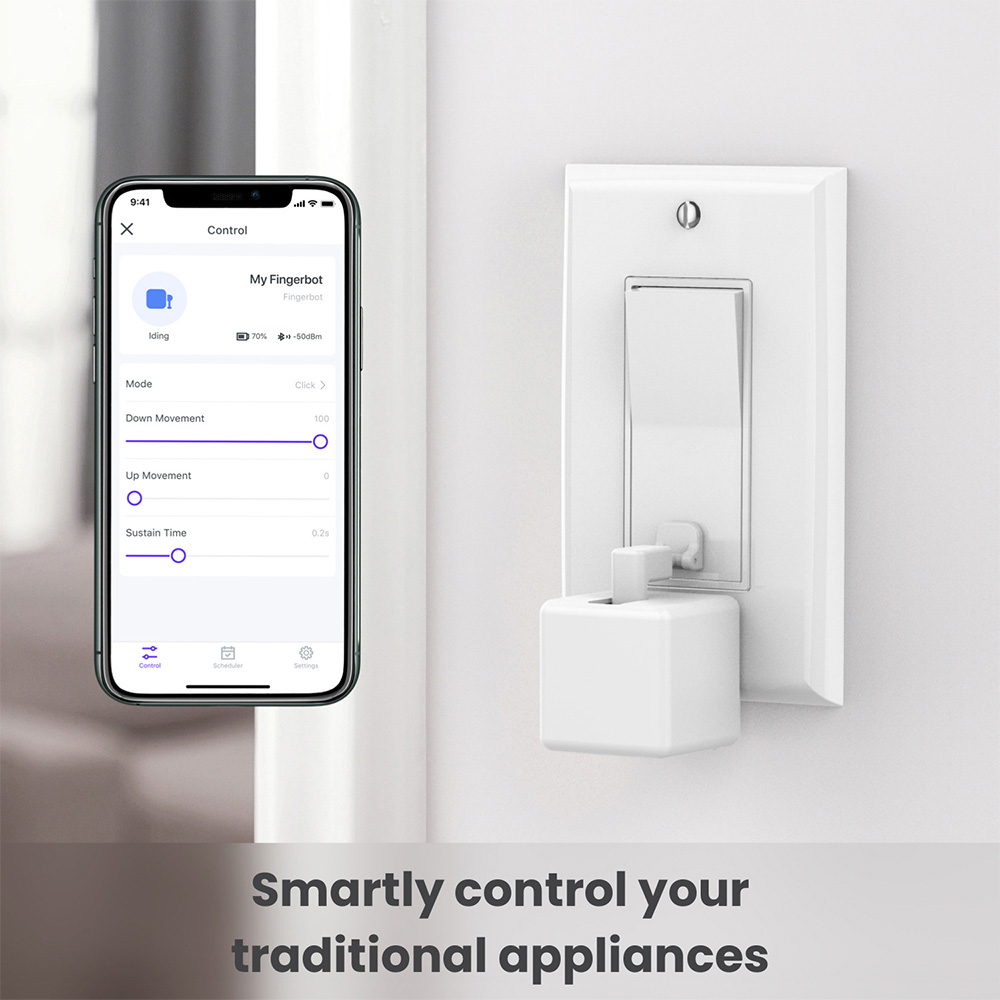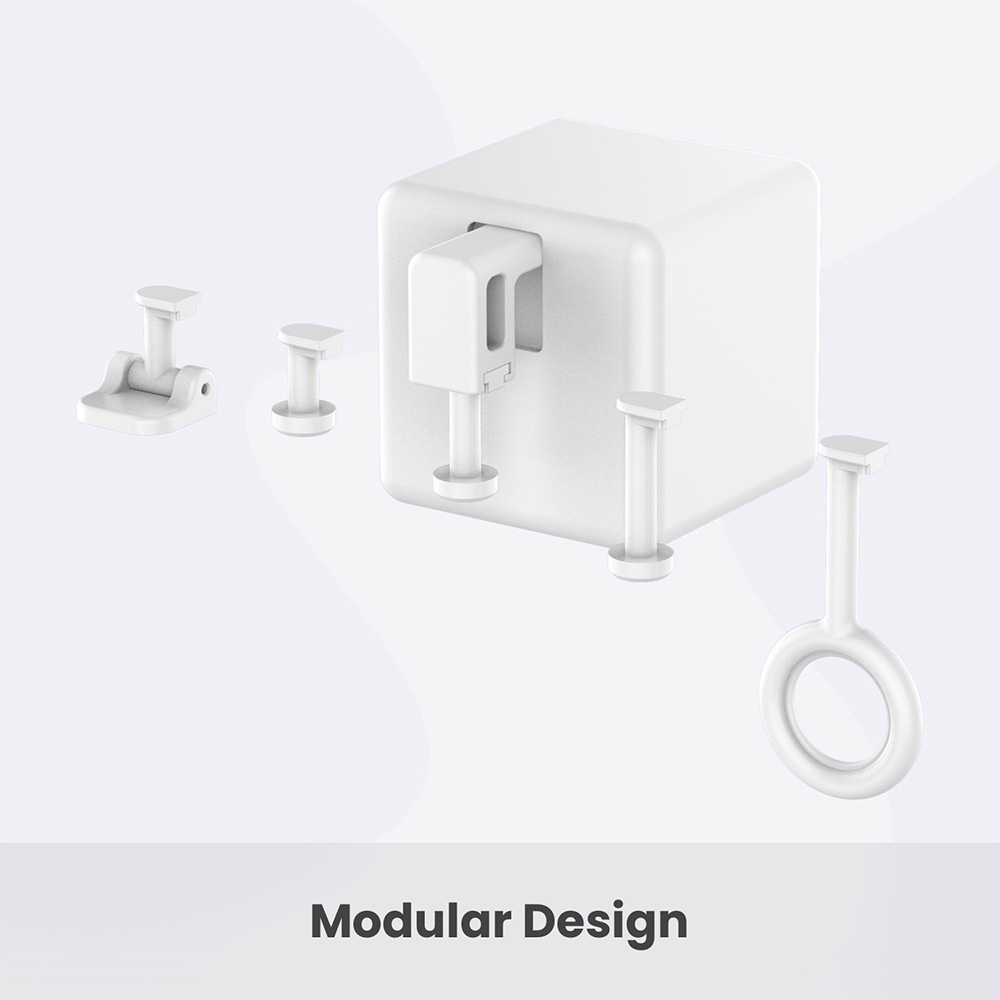 Data sheet
Alimentazione

CR2 battery

Template

Tuya Smart Bluetooth FingerBot

Voice Control

Amazon Alexa, Google Home and Siri

Mobile application

Tuya Smart or Smart Life

Dimensions

34.5x34.5x34.5 mm

Item weight

38g

Communication Protocol

Wifi

Communication Protocol

Bluetooth

Maximum arm movement

12 mm

Stall pair

2.0 kgf·cm
All product reviews comply with DIRECTIVE (EU) 2019/2161
Reference: tuyaR-Fingerbot-Parts-02
Brand: Tuya
Set of 5 Fingerbot Replacement Tools
8 other products in the same category: