 
Welock Electronic Cylinder for Smart Bluetooth Lock with Password
With keypad and RFID card for adjustable cylinder
Welock Smart Bluetooth Electronic Cylinder for Lock with Keyboard and RFID Card
The Welock Password Lock adopts advanced technology, allowing you to manage the lock and
unlocking the door through the intelligent way. Welock smart lock is a reliable for home, office,
hotel, bringing you both convenience and safety insurance.
Unlock the door with the Password
With the Welock lock you can conveniently record several passwords on your device, even
personalized for each member of the family or office.
The device stores up to 10 passwords simultaneously (1 with administrator function).
Unlocking with your RFID Smart Card
The 3 Smart Cards included in the package can be conveniently associated with the electronic lock
supplied, and you can use them to lock and unlock the door even more quickly. You can pair
up to 20 Smart Cards (other Smart Cards available on our site), furthermore the RFID Smart Card can be associated with multiple locks.
Control from anywhere using the Welock app
Open or lock your doors from anywhere - just touch a button on your smartphone! All records unlocked
they will be synced to the Welock app , so you can see exactly who entered your home and when.
From the App you can also conveniently approve or delete permissions like this
to make access to the site protected , limited and personalized.
WiFi Unlock
Unlock the lock remotely via smartphone, control the lock from the App whenever and wherever you are.
For full Smart WiFi functionality, requires an additional WIFIBOX (please order separately).
Quick and easy setup
All you need is your existing WiFi network, a smartphone and the Welock Lock.
Share temporary login password
You can generate unlimited temporary access codes, valid for up to 30 days.
For example, if you need to rent your house or a room for a short period, with Welock you have solved the problem
problem with delivery and return of keys! Or, if you are waiting for a worker or a friend at home and you still
you haven't returned, don't make him wait, you can make him enter the house before you!
No fear of dead batteries!
You will never have to worry about the batteries running out. With 3 x AAA LR03 batteries , you can lock/unlock
takes it up to 8000 times! With ten open/close trades per day, this means you can expect 1 year
of autonomy from each set of batteries. If your lock runs out of battery, don't worry!
You can use a portable charger to unlock the door until you can replace the batteries.
Adjustable lock cylinder
Suitable for almost all doors that conform to EU standard sizes. With adjustable thickness from 50mm
at 100mm, you can easily adjust the thickness of the cylinder to fit your door.
Simple assembly in just 10 minutes
Installation takes less than 10 minutes . I don't need a locksmith. Just follow the instructions in the manual
installation instructions included and assembly video. It is very easy to install the smart lock by yourself in 10 minutes.
Reliable and safe
Electrostatic protection up to 30,000 volts. Waterproof: IP65 Safety in case of fire, etc.: always openable
from inside. Up to 10 million closures. Operating temperature: -30℃~60℃
What's included:
1x Welock electronic lock
3x RFID cards
1x special Allen key
1x instruction manual
The wifi gateway -box must be purchased separately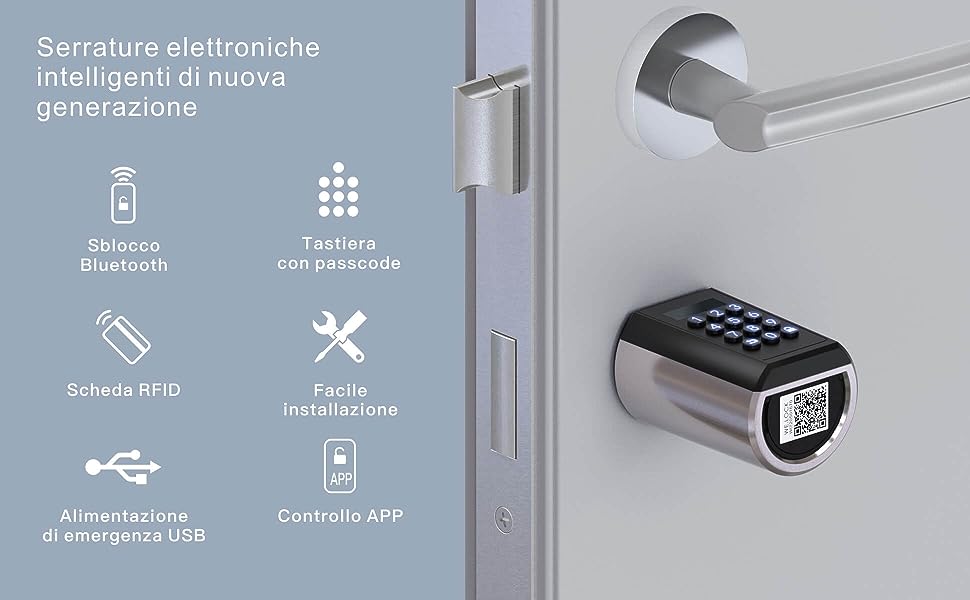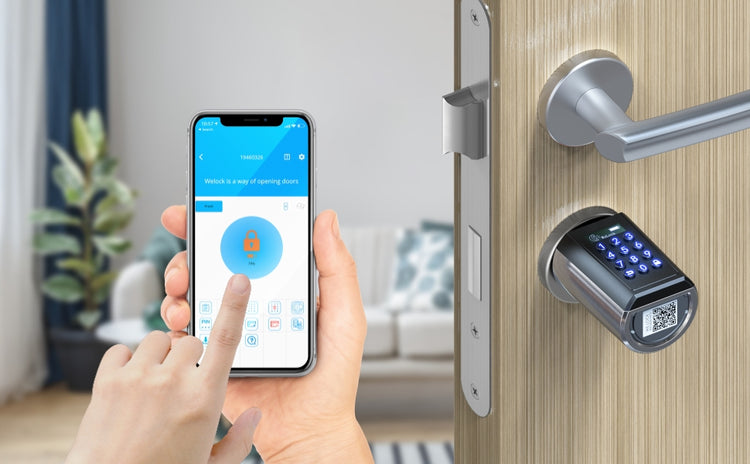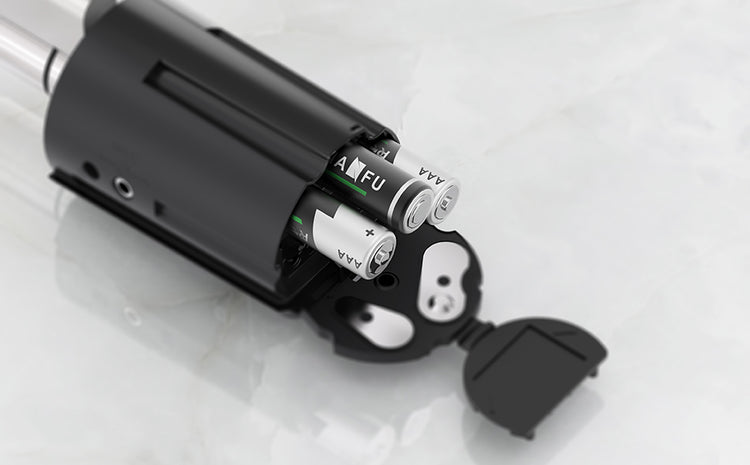 Data sheet
Alimentazione

LR03 1.5V battery

Material

Inner surface made of food grade 304 stainless steel

Working temperature

-30℃ ~+60℃

Mobile application

Welock

Dimensions

Handle diameter: external 46mm / internal 38mm; length: external 56mm / internal 57mm

Communication Protocol

Wi-Fi and Bluetooth

Work hours

100000 Hours

Unlock via

RFID Card, APP, Password

Impremeabile

IP65

Password

10 (1 administrator, 9 normal users)

RFID card

Up to 20

Door thickness

Da 55 a 105 mm

door installation

Wooden doors, interior doors
All product reviews comply with DIRECTIVE (EU) 2019/2161
Reference: Welock-WiFiBox2
Brand: Welock
Smart Remote Control Hub for Bluetooth Locks
8 andere Artikel in der gleichen Kategorie: