 
Sonoff TH Elite THR316D + THS01 sensor
sonoff-THR316D + Sensore THS01
WiFi Smart Switch with humidity and temperature sensor
Sonoff TH Elite THR316D with THS01 humidity and temperature sensor
Wireless switch for monitoring temperature and humidity that can
Remotely monitor and set the temperature and humidity range for
turn on or off the connected devices via the iOS or Android APP eWeLink .
Just as the name indicates, the temperature and humidity monitoring device
Sonoff TH 316D supports two power specifications of maximum current 16A .
Create Intelligent Scenes
The WiFi switch supports presetting the temperature or humidity range.
When the temperature or humidity of your home environment is within the range,
will automatically turn connected devices on or off.
LCD screen
Real-time monitoring of temperature and humidity data, the screen updates every 5 seconds.
Sonoff TH Elite supports 16 Ampere or 20 Ampere loads and presents, on the front, a new display that allows you to
consult the reading of the temperature detected live (as well as the relative humidity, if the sensor provides it).
Reliable temperature and humidity control
TH supports LAN control, disconnected Wi-Fi will not affect the operation of your device.
The sensor connector is upgraded to RJ11 , supporting hot plug making the connection more stable and reliable .
You can set 8 automatic control programs to save electricity bills and create a comfortable environment.
Historical temperature and humidity data for up to 6 months
Support to review historical temperature and humidity data by hour, day and month.
History data for the last 6 months can be exported in .xlsx format and with an accuracy of one hour.
Timely notifications
TH continues to monitor the temperature and humidity in real time, once the preset threshold o is reached
the on/off status of the device, you will receive the Push notification on your phone .
Scene automation
Use with other smart devices to get the automation you want.
In intelligent scene, temperature, humidity, power on, power off support setting as trigger,
turning on, turning off, reversing while performing actions. Support adding SONOFF devices
to Home Assistant for control and automation via the eWeLink add-on.
Supports IFTTT
Support to add to IFTTT to achieve automation with other brand devices.
Add it to your home assistant
Add SONOFF devices to Home Assistant for control and automation via the eWeLink add-on.
Voice control
Work with Amazon Alexa, Google Assistant , you can query the temperature and humidity values with your voice.
Sonoff THR316D supports S onoff THS01 sensor
This digital temperature and humidity sensor with a calibrated digital signal output.
Adopts dedicated digital module acquisition technology and temperature sensing technology
and humidity to ensure that the sensor has very high reliability and excellent long-term stability.
The sensor includes an integrated single-chip temperature and humidity sensor chip, which connects to a high-performance 8-bit MCU.
THS01 sensor has advantages such as excellent quality, ultra-fast response, anti-interference ability.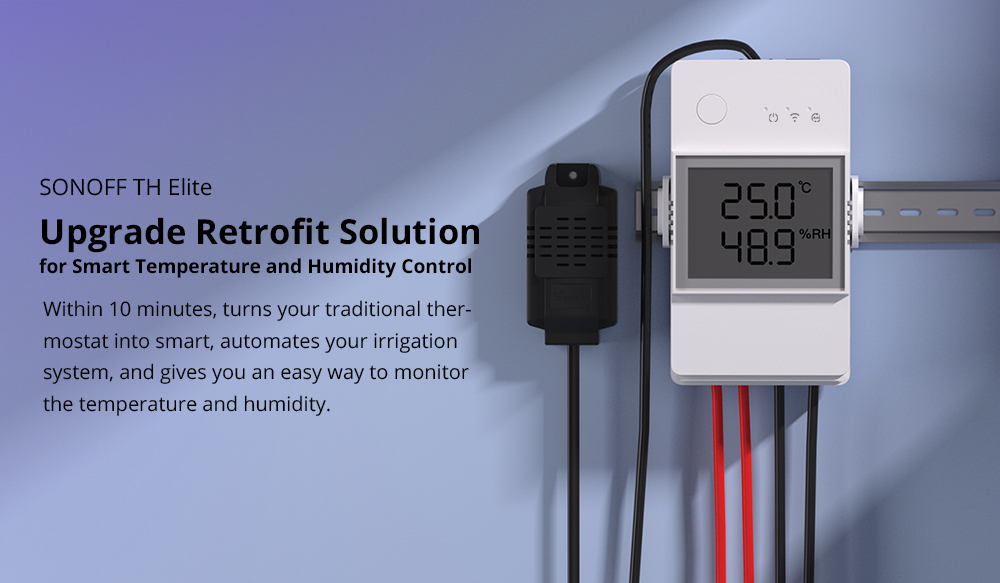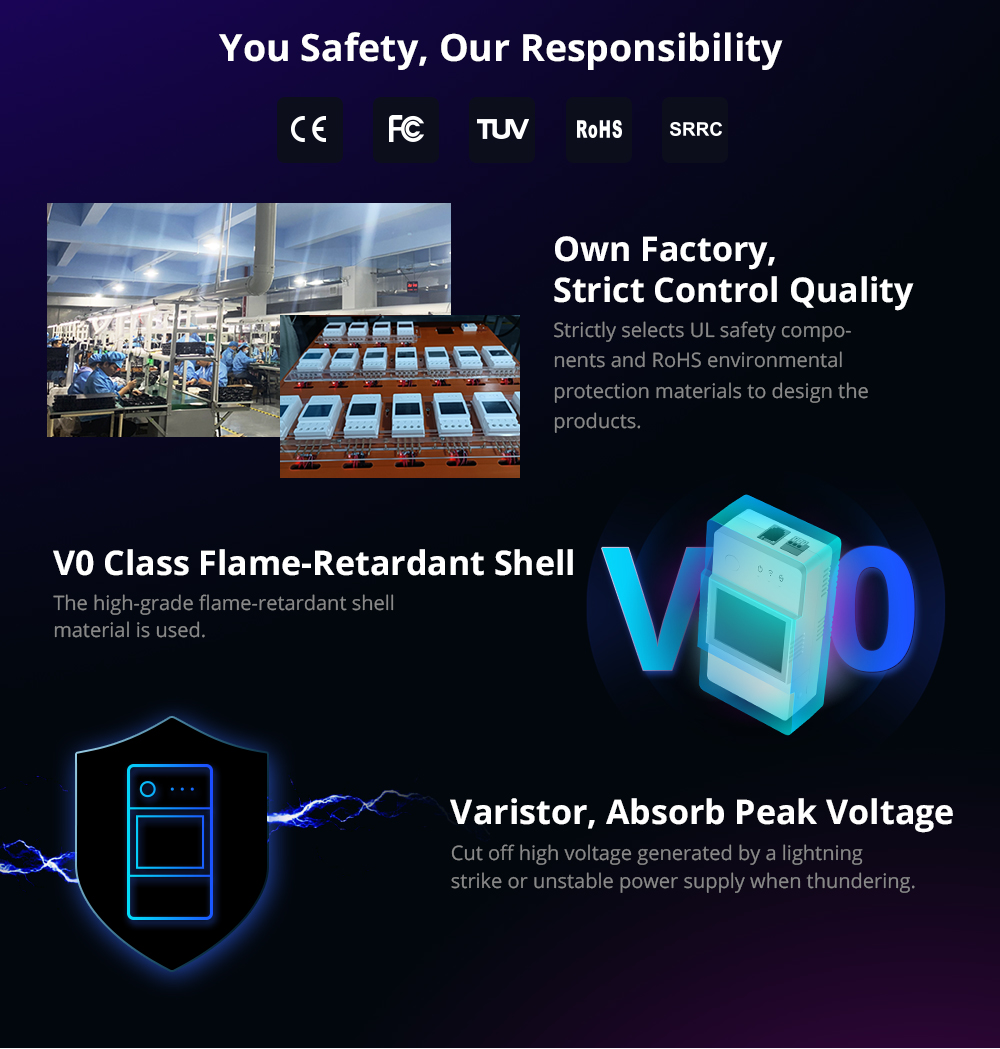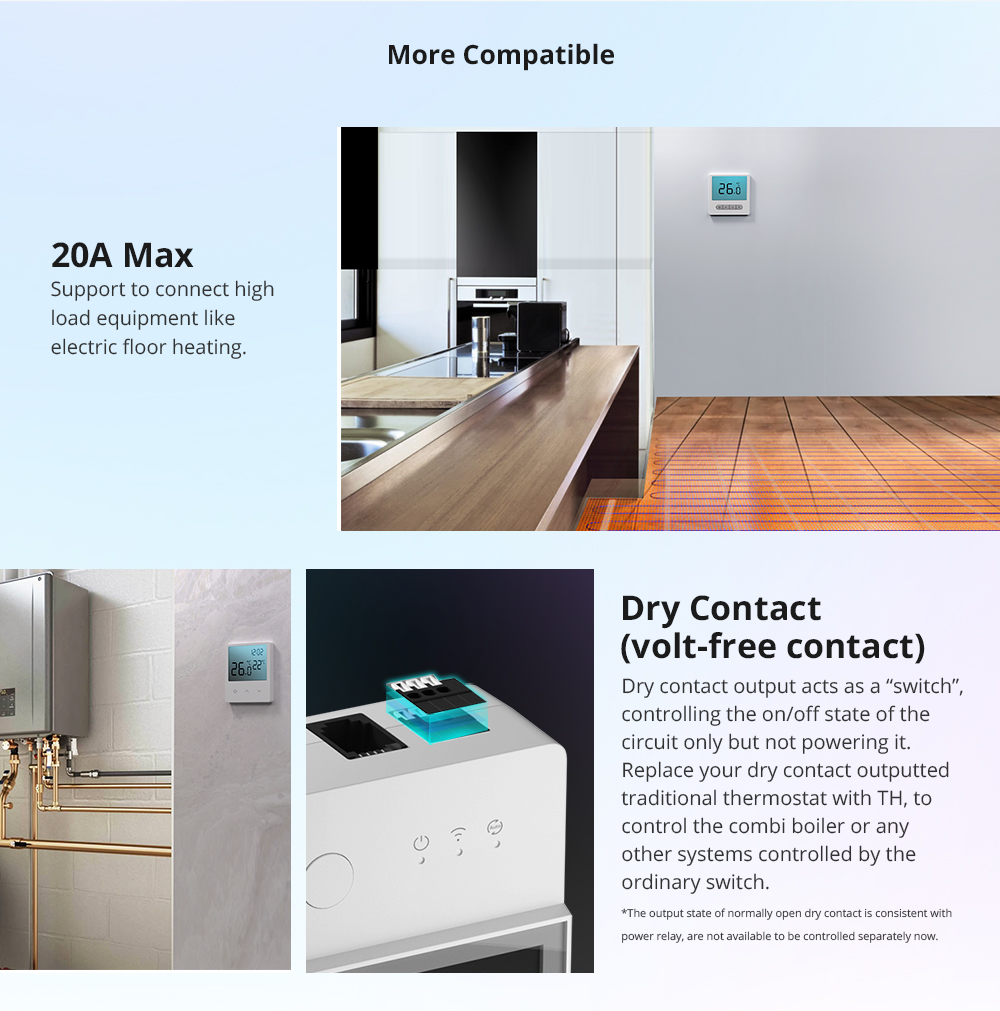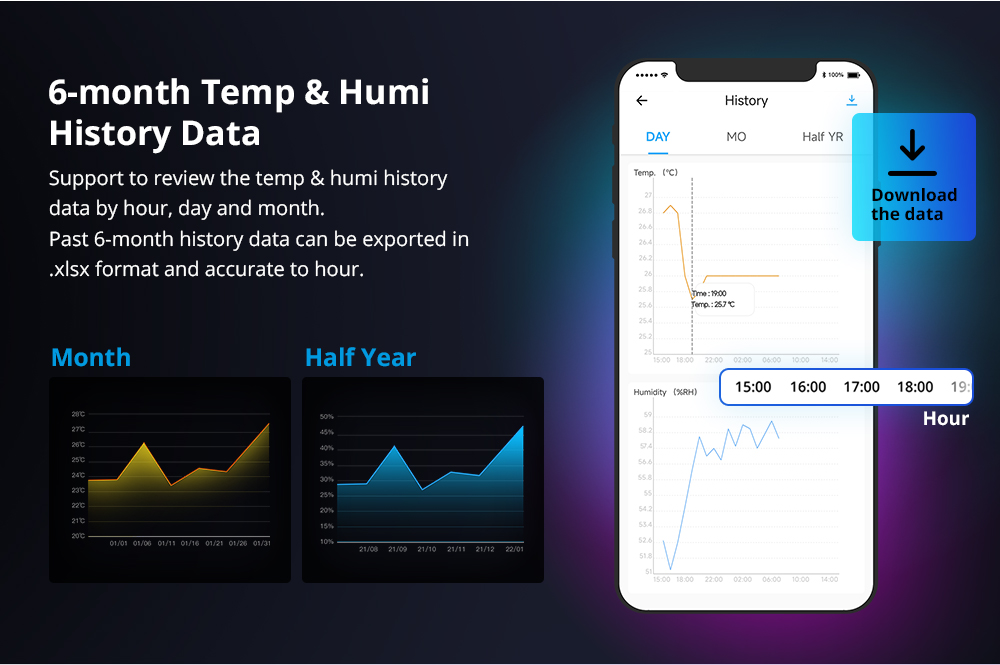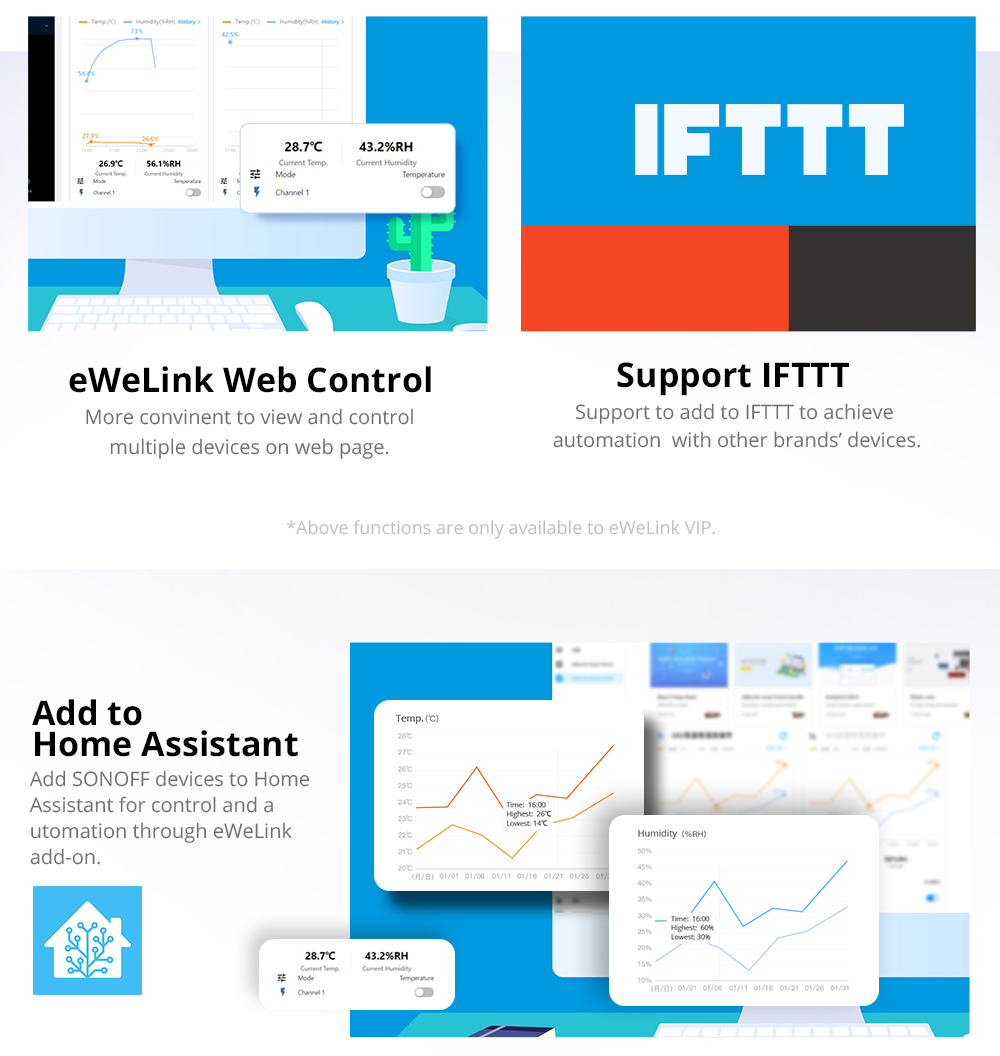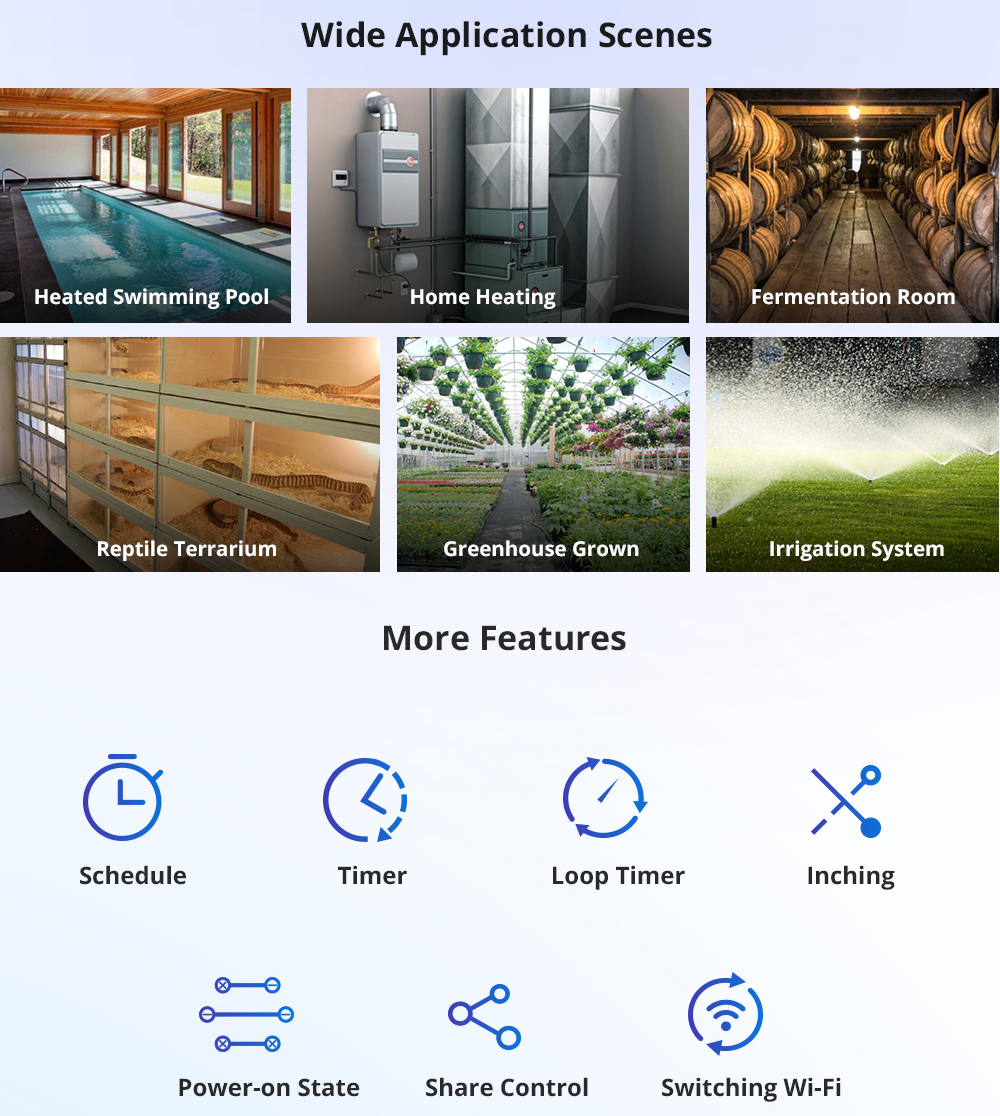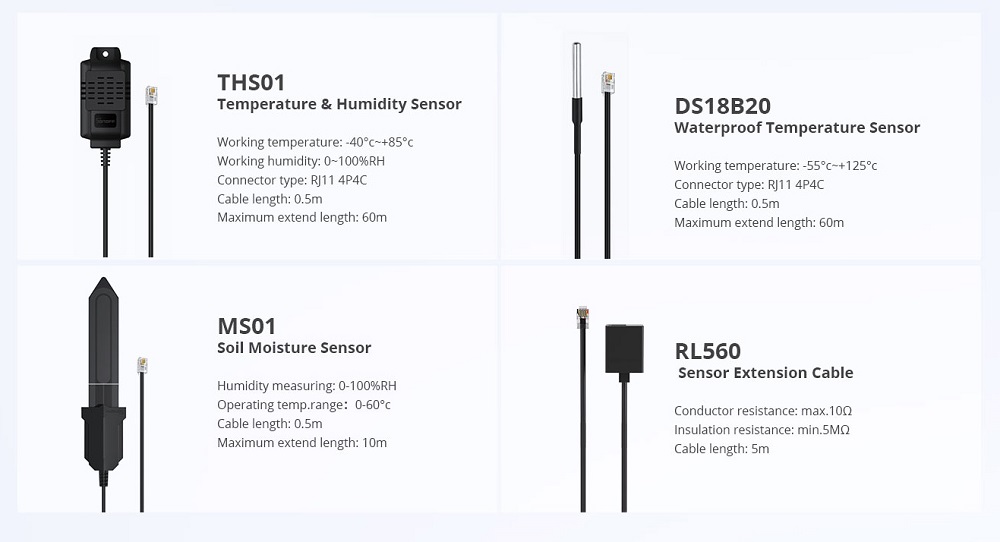 sonoff-THR316D + Sensore THS01
Data sheet
Alimentazione

110-240V, 50/60Hzp

Voice Control

Amazon Alexa, Google Home and Siri

Mobile application

eWeLink

Communication Protocol

Wifi

Amperage

maximum 16A

Number of Channels

1

Humidity Measurement Range

0-100% RH

Temperature Measurement Range

–40℃ +85°C

Length

50cm

Connector

RJ11 4P4C
All product reviews comply with DIRECTIVE (EU) 2019/2161
Sonoff TH Elite

Good product and fast delivery
funziona perfettamente

consigliato
Materiale Sonoff

Acquisto veloce e rapida consegna. Nessun problema.
NOn li ho ancora installati

12/09/2022
Arrivati tempestivamente secondo indicazione.
quinid non saprei dare una valutazione. anche se precedenti sonoff funzionano bene, anzi benissimo.
Reference: Sonoff-THR316D
Brand: Sonoff Tech
Smart Wifi Temperature and Humidity Sensor with LCD
Price
€19.90
Regular price
€22.90
 In stock
Reference: sonoff-ths01
Brand: Sonoff Tech
Temperature and humidity sensor
8 innych produktów w tej samej kategorii: