 
Welock Smart Bluetooth Cabinet and Drawer Lock
Smart Hidden Lock for Cabinets and Drawers
Welock Lock for Cabinets and Drawers Smart Bluetooth Unlocking with App and Cards
Welock AI.X1 is an advanced and intelligent hidden cabinet lock from Welock that offers the easiest way to
Unlock both cabinets and drawers via two different methods, RFID smart card and mobile app .
Also used for variable and mostly wooden cabinets with single or double door openings.
Above all, providing maximum security and protection for important documents and valuable, private materials.
Unlocking via Card
RFID Smart Card programmed for the lock with the possibility of storing up to 20 smart cards,
only three smartcards are included in the purchase process.
Control from anywhere using the Welock app
With the Welock Application for IOS or Android, you can unlock the door via Bluetooth. All records unlocked
they will be synced to the Welock app, so you can see exactly who opened the cabinet and when.
Through the APP you can unlock or lock, set the normally open mode of the lock
of the cabinet, set the unlocked time period, shorten the time etc...
Remote unlocking requires the separate purchase of the WELOCK SMART WIFI GATEWAY .
Wide Applications
The cabinet lock is widely used in different applications, however, it is fixed and installed
in just three minutes. Furthermore, suitable for all types of wooden drawers.
Don't worry about empty batteries!
The mobile app shows the charging of 3 long-life AA LR6 lithium batteries (lasts at least a year) with 10,000 processes
locking and unlocking. When the batteries are much below 20% a warning will be activated from both
mobile phone and from the lock for immediate replacement. Therefore, when the batteries run low ,
the lock will automatically unlock and will remain unlocked unless the batteries are replaced.
Even for multiple users
If desired, you can transfer the key code from your smartphone to other devices with the Welock app.
In this way, the very people to whom you want to grant access have access !
Anti-corrosion materials
The entire lock is made of ABS plastic except for the lock tab which
It is made of the best zinc alloy for durability and anti-corrosion.
Features and Functionality:
Simple Bluetooth Access : Connect to the lock via Bluetooth from your smartphone and unlock your cabinets or drawers with one touch.
Easy installation : Installation is quick and uncomplicated. No need for special tools or technical experience.
Shared access : Share access to your cabinets or drawers with family, friends or colleagues through the dedicated application, always ensuring complete control.
Advanced Security : Bluetooth technology ensures a secure and reliable connection, protecting your personal items.
Discreet Design : The compact and discreet design fits perfectly in any cabinet or drawer, without compromising aesthetics.
Included in the Kit:
1× Cabinet Lock
3x RFID cards1
1× user manual
1× Replacement Screw Bag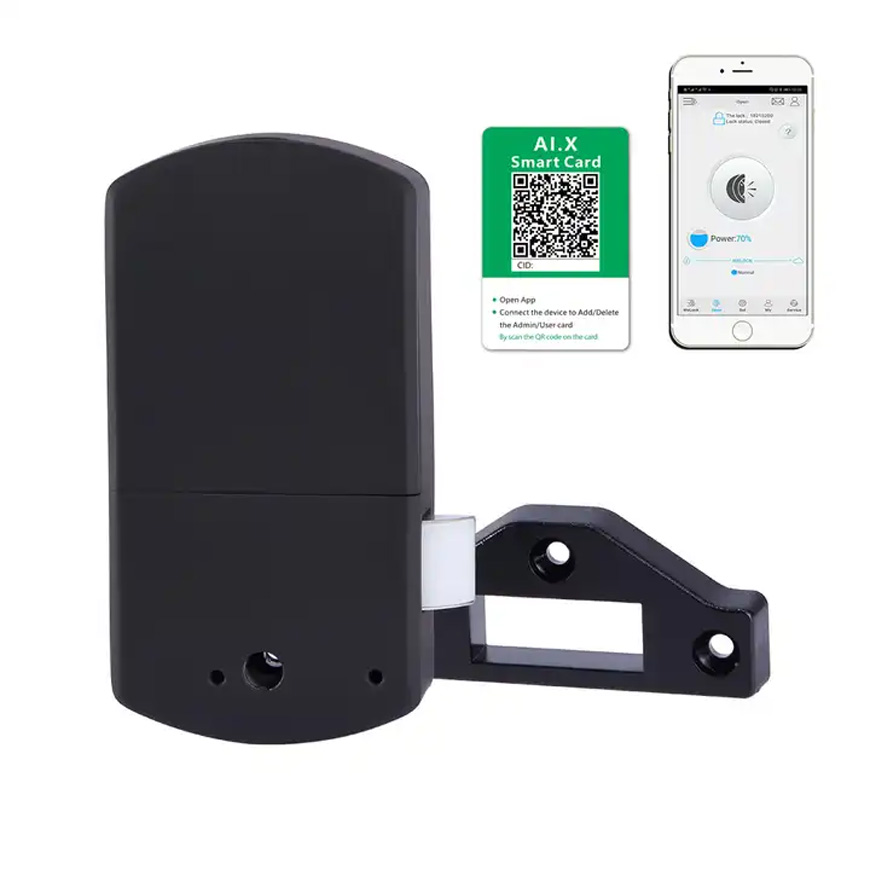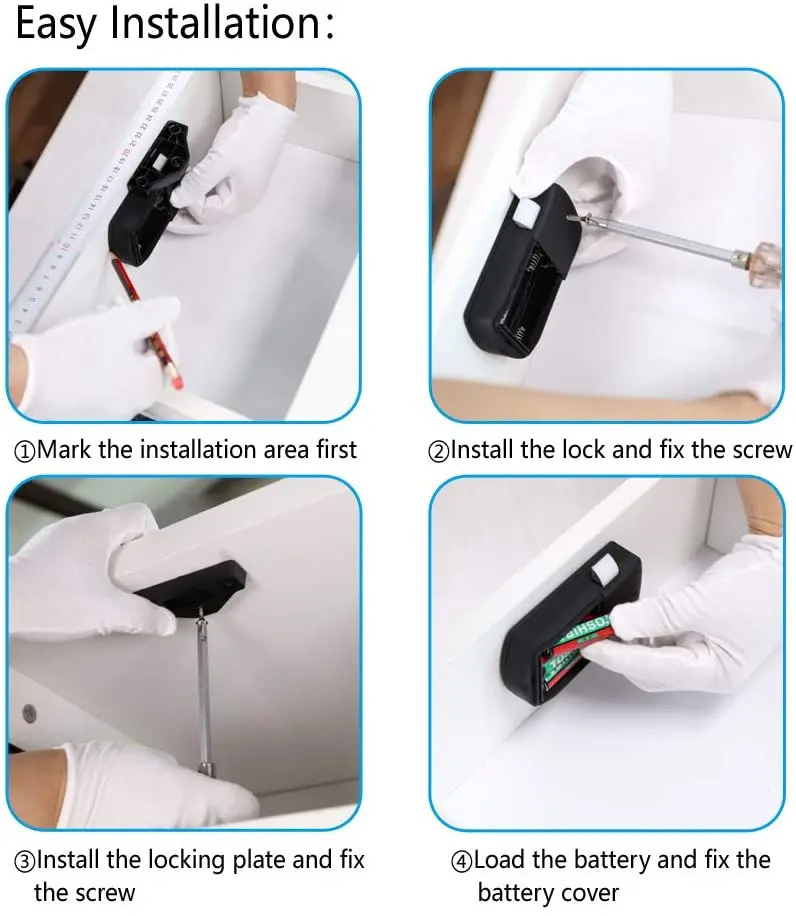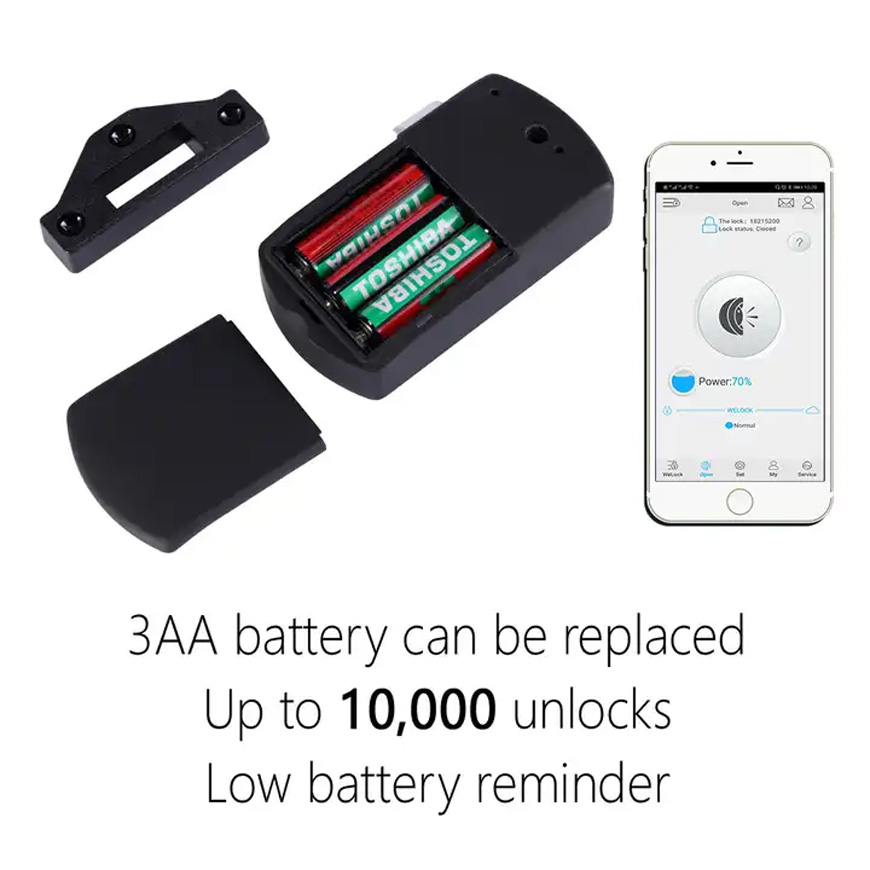 Data sheet
Alimentazione

LR6 battery

Material

zinc alloy

Voice Control

Amazon Alexa, Google Home and Siri

Mobile application

Welock

Dimensions

172x91x38 mm

Communication Protocol

Wi-Fi and Bluetooth

Work hours

100000 Hours

RFID card

Up to 20
All product reviews comply with DIRECTIVE (EU) 2019/2161
Reference: Welock-WiFiBox2
Brand: Welock
Smart Remote Control Hub for Bluetooth Locks
8 other products in the same category: